WELCOME FRESHMAN STUDENTS, COURSE 47
Department of Environmental Management
On the morning of 17/10/2021, the Department of Environmental Management has organized an online meeting to welcome freshman students class of 47. There were 113 participants including faculty, staff, representative students from previous classes, and freshman students. The goals were for freshman students to get to know faculty, staff, and some students from previous courses of the Department. The department also talked about the privileges, rules, regulations, and responsibilities as a college student at Can Tho University.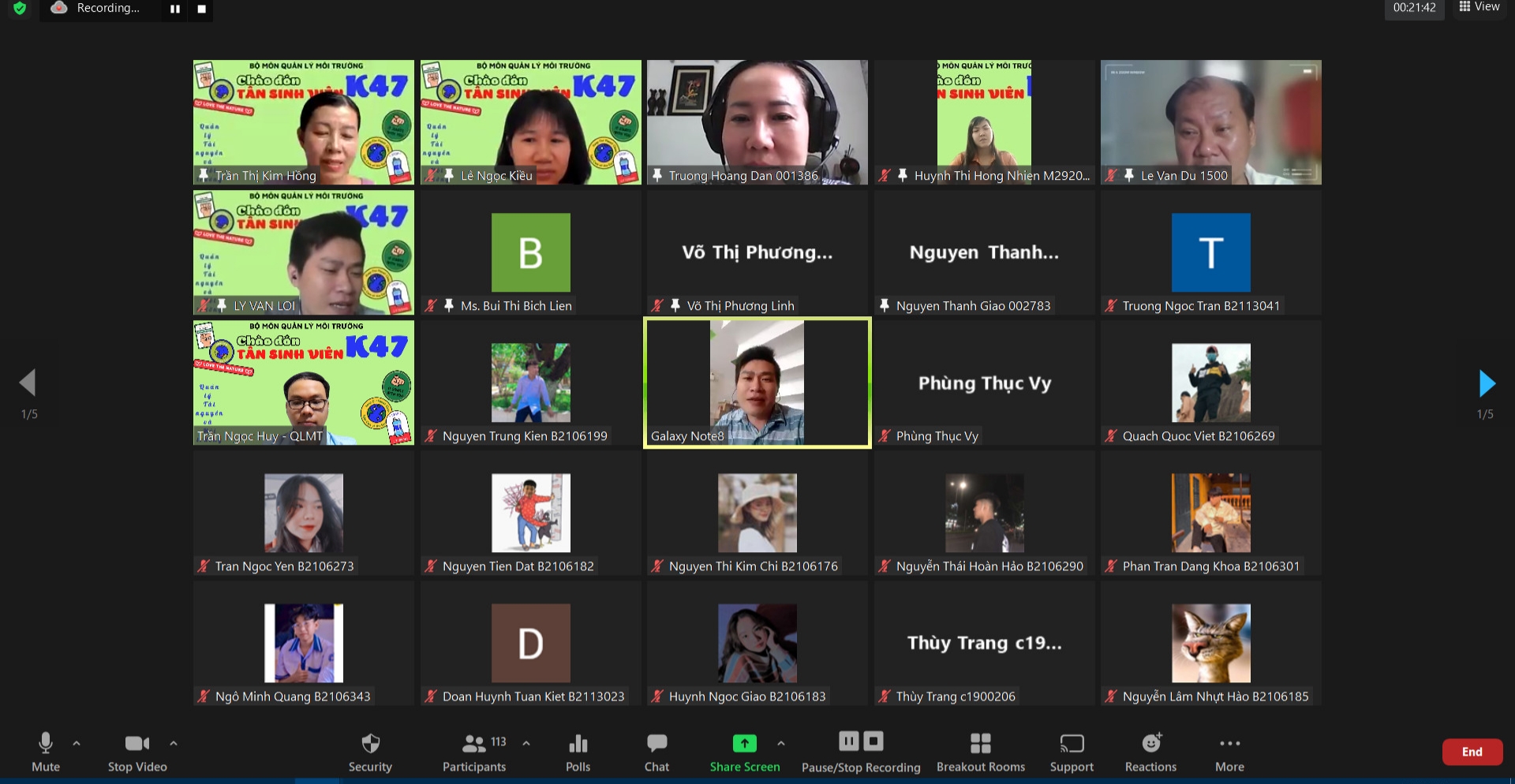 Faculty, Staff, and Students during the meeting
Associate Professor, Dr. Truong Hoang Dan (Department Head) gave an introduction about the Department, our goals, and objectives. Each Faculty and Staff gave a short introduction, advice and welcome freshman students. Dr. Nguyen Thanh Giao (Deputy Head) introduced the curriculum, rules, and regulations that students need to know. Faculty and staff also answered any questions from the freshman students.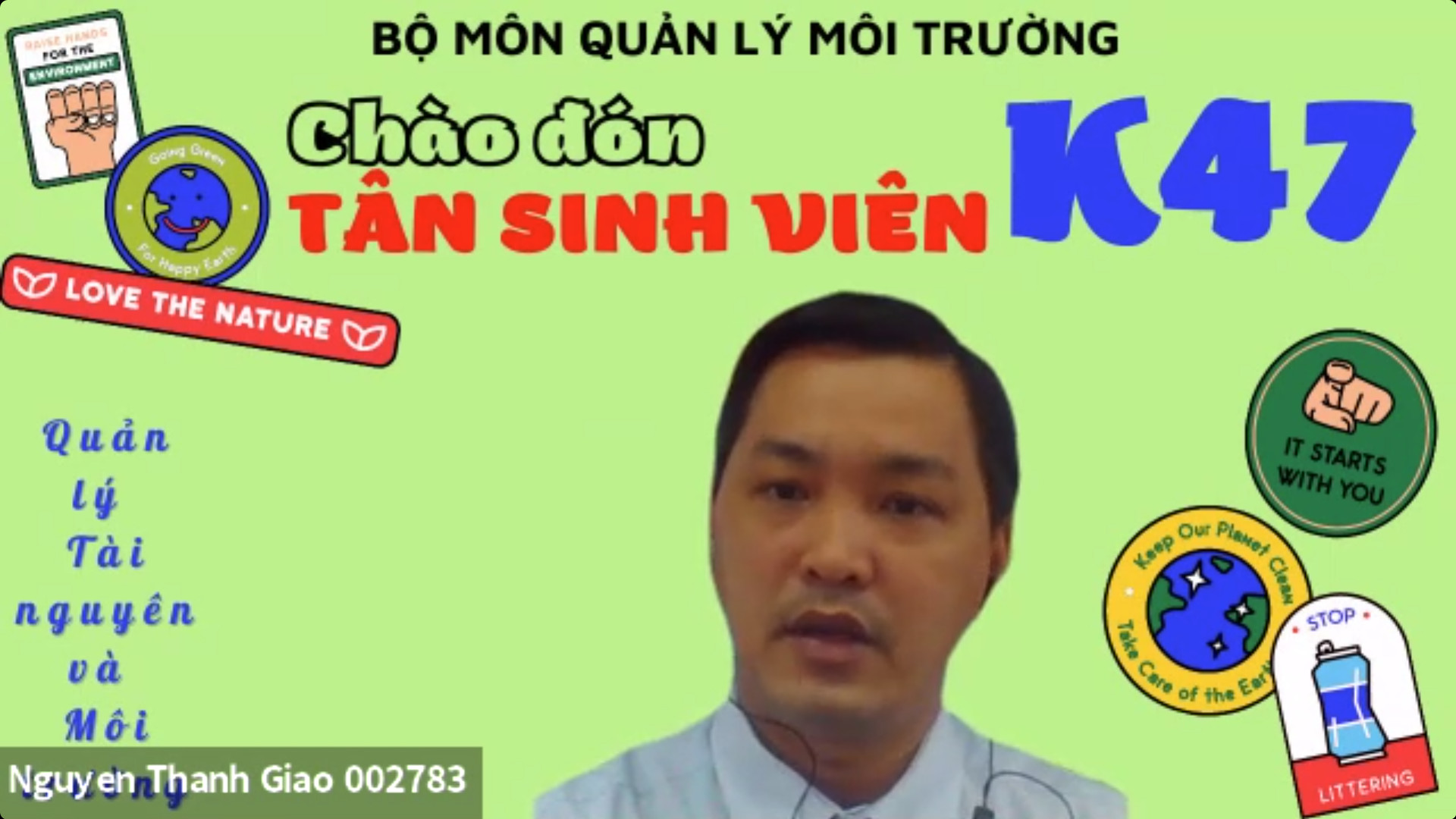 Dr. Nguyen Thanh Giao (Deputy Head) talked about rules and regulations
Congratulations and welcomes Class of K47!!! We wish you healthy, and success.
Some photos during the meeting: